Access Control Systems and Security Systems in Van Nuys, CA
If you're a business owner or homeowner, the security of your property should be one of your highest priorities. D&S Security, Inc. ensures the peace of mind of Van Nuys residents. Protection of privacy is essential whether you need a CCTV for your corporation or a burglar alarm for your home. Don't leave this crucial part of your home or business security up to anyone but the most qualified professionals.
Access Control at Any Location in Van Nuys, California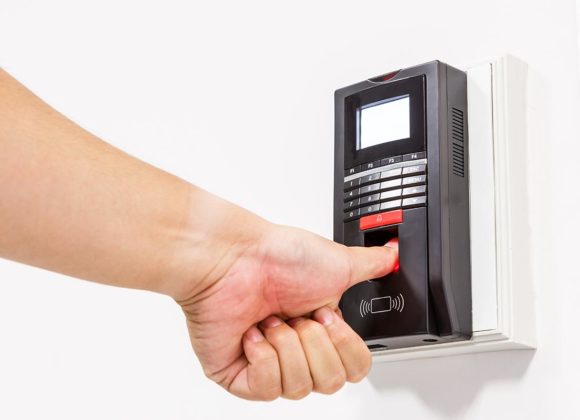 Many businesses with sensitive information or technology on location need to safeguard their property against intruders. Van Nuys access control from D&S Security, Inc. makes entry simple for permitted personnel and impossible for anyone else.
Depending on the requirements of your security measures, D&S Security, Inc. can install biometric scanners and key card access control systems. Biometric scanners work perfectly for high-level security needs by relying on facial recognition technology as well as fingerprint and iris scanning to determine access permissions.
Systems for the Home in Van Nuys, CA
Your home should be a sanctuary for you and your family. It is a place where you can feel safe in the privacy of your own space, but a burglary can quickly make your house feel unsafe and unfamiliar. That's why we make it our mission to keep Van Nuys homes secure and safe with residential surveillance and alarm systems.
You can defend your home against intrusion with smart D&S Security, Inc. systems. With mobile access to your system directly from your smartphone, you can always have an eye on your property.
Systems for the Office in Van Nuys, California
Access control systems for commercial properties help to prevent security penetration. Whether you are operating with valuable trade secrets or other classified information, you can keep your private information away from prying eyes with D&S Security, Inc. From fingerprint scanners to intercom systems, keep your business connected with customized access restrictions.
The Van Nuys neighborhood of Los Angeles is home to around 100,000 people. As a moderately diverse location, Van Nuys has a rich culture. The local airport makes the neighborhood a bustling area for incoming travelers and tourists.
You can enjoy the beauty of the location more when you know your property is safe. Contact us today at 800-521-1958 to speak with a team member at D&S Security, Inc. to find out more information about access control systems and security systems in Van Nuys.