D&S Security has a proud history reaching back to 1987 of providing, installing and monitoring all types of alarm systems for residential and commercial use. We have learned the first step is to listen to our Los Angeles customers and their security concerns. We can only get the highest customer satisfaction possible if we have met their needs and exceeded their alarm systems expectations. At D&S Security, we do this by learning about our customers, what is important to them, what they are looking to protect and what type of alarm systems they are comfortable with. Once we know this, we can create the alarm systems to give them the protection that provides peace of mind.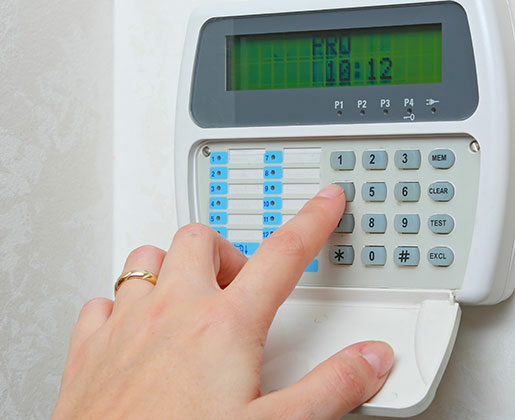 D&S Security carries a number of different alarm systems for all types of residential, commercial, government, non-profit, religious institutions and other facilities throughout the Los Angeles area.
Types of alarm systems include:
Residential home security systems
Residential fire alarms
Commercial security systems
Access control
CCTV
Waterflow monitoring
Construction and renovation monitoring
Video surveillance
And more!
Many of these can be combined to create customized and cohesive alarm systems that work together for the utmost security and safety in Los Angeles and the surrounding areas.
Alarm Systems Monitoring in Los Angeles
Once you have your alarm systems installed at your Los Angeles location, you have a couple of different options for monitoring. Most residential customers prefer to do their own monitoring via apps on their smart phone. We can set up your alarm systems so you get the customized notifications you need to make decisions on how to proceed with any warnings.
Commercial customers can take advantage of our available UL Certified monitoring for their alarm systems. Your systems will be monitored 24/7 by our team of UL Certified team. No need for you to glue yourself to your monitors, stay up at all hours and more. Some of our larger Los Angeles area residential customers also take advantage of the UL Certified monitoring for their alarm systems for the highest level of security and peace of mind.
Alarm Systems in Los Angeles
Los Angeles is the second most populous city in the US and the third most populous in North America after Mexico City and New York City. Known for its ethnic diversity, movie studios, entertainment industry, beaches and Mediterranean climate, L.A. is a mecca for residents and visitors. In fact, in 2017, there were a record-breaking 50 million tourists. Top sights in Los Angeles include The Getty Center, Griffith Observatory, Petersen Automotive Museum, Universal Studios Hollywood and the La Brea Tar Pits & Museum.