It is a known fact that burglars break into houses that do not have a security system. Therefore it's always a wise decision to install an alarm system in your premises. So, whether you want to install a new one or update your old system, D&S Security is here to help you with that. Advanced technology has helped us increase options for security protection. Things like visual monitoring, system checks, granting on-site access can now be handled remotely which is much more convenient than before. With our advanced smartphone and computer integration, you can now control your system from any location in the world via the internet.  For the past 3 decades, D&S Security has been working very hard to maintain an active role in alarm industry associations so that we can bring you the best security solutions. Our quick and efficient service, high-quality equipment, and competitive pricing have earned us a steady client base in and around Anaheim, Glendale, Los Angeles, Montebello, Pasadena, and Torrance.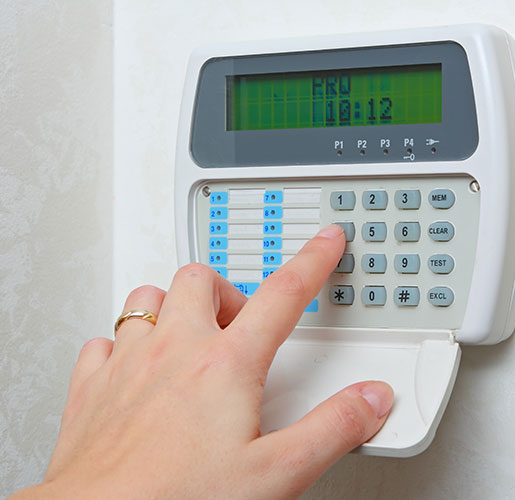 Below we have mentioned 2 common types of alarm security systems manufactured by us. Take a look.
With our burglar alarm, you will receive a notification when your alarm goes off; you can shut down the AC if and when there's smoke in order to prevent fume circulation. We provide free of charge code changes well within 24 hours. You can even get to know which door or window was opened and when or whether a leak has been detected in your house; all through our security alarms.
Too many things depend on the quality of fire alarm. The fire alarms of D&S Security not only add additional protection but also shut down your HVAC when it detects smoke. If you don't have sprinklers, worry not, as we have everything needed to keep you and your property safe all the while meeting all the local and state regulatory requirements.
If you want a free estimate or want to set up an appointment, give us a call on 800-521-1958.