5 benefits of installing alarm systems
Installing alarm systems can provide various benefits for both residential and commercial properties. D & S Security offers alarm systems in and around Glendale, Los Angeles, Pasadena, Burbank, Anaheim, Long Beach.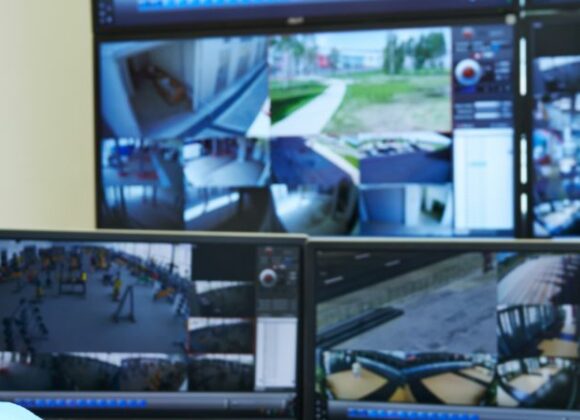 Here are five key advantages of having alarm systems: 
Enhanced Security: Alarm systems significantly improve the security of your property. They act as a deterrent to potential burglars or intruders, as the presence of a visible alarm system makes them think twice before attempting to break in. Moreover, modern alarm systems can be connected to security monitoring services, ensuring that authorities are promptly notified in case of an emergency, providing an extra layer of protection.

 

Protection against Theft and Vandalism: Alarm systems are designed to detect unauthorized entry and trigger an alarm, alerting both the property owner and the security monitoring company (if connected). This swift response helps prevent theft, vandalism, and property damage, reducing the risk of financial losses and offering peace of mind to homeowners or business owners.

 

Fire and Smoke Detection: Many alarm systems include fire and smoke detectors as part of their features. These detectors can detect smoke or unusual heat patterns and trigger alarms to warn occupants and emergency services. Early detection can save lives and limit property damage caused by fire-related incidents.

 

Remote Monitoring and Control: Modern alarm systems often come with smart technology that allows remote monitoring and control via smartphones or other devices. This means you can access and control your alarm system from anywhere, enabling you to arm or disarm it, receive notifications, and check on the security of your property in real-time.

 

Potential Insurance Benefits: Installing a reliable alarm system can lead to potential cost savings on home or business insurance premiums. Insurance companies often offer discounts to policyholders with active alarm systems as they are considered to be lower risks for potential claims due to enhanced security measures.

 
Overall, investing in a good alarm system provides an added layer of protection, promotes peace of mind, and helps safeguard your property and loved ones from various threats. Please call us without any hesitation.