5 Important Tips on Choosing the Best Alarm Systems 
Choosing the best alarm system for your needs can be a crucial decision to protect your home or business. Here are five tips to help you choose the best alarm system: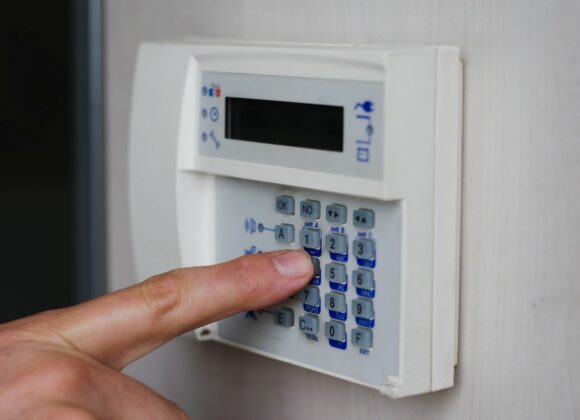 Assess your specific security needs: Start by evaluating your security requirements. Consider factors such as the size and layout of your property, the number of entry points, and the level of security you desire. Determine whether you need basic intrusion detection, fire and smoke detection, video surveillance, or additional features like home automation integration. D & S Security provides alarm systems in Pasadena, Glendale, Los Angeles, Long Beach, City of Industry, Anaheim.

 

Research reputable alarm system providers: Look for reputable alarm system providers with a track record of reliability and excellent customer service. Read reviews, seek recommendations from trusted sources, and compare different companies' offerings, pricing, and warranties. Ensure they have the necessary licenses and certifications in your jurisdiction.

 

Consider professional monitoring services: Professional monitoring adds an extra layer of security by having a monitoring center respond to alarms and alert the authorities if necessary. Evaluate the monitoring services provided by different alarm system companies, including their response time, reliability, and availability. Some companies offer self-monitoring options where you receive alerts directly on your phone.

 

Look for system scalability and flexibility: Choose an alarm system that can accommodate your current needs while offering flexibility for future expansion. Consider whether you might want to add more sensors, cameras, or automation features later. Scalability ensures that your alarm system can grow with your evolving security requirements.

 

Evaluate the system's ease of use and user interface: A user-friendly interface is essential for effectively managing your alarm system. Consider how easy it is to arm and disarm the system, set up notifications, and access surveillance footage. Look for systems with intuitive mobile apps or web interfaces that allow you to control and monitor your system remotely.

 
Remember, it's essential to consult with alarm system professionals who can assess your specific situation and provide tailored recommendations based on your needs and budget. Please call us now.