4 Tips on Choosing the Right Company for Burglar Alarm Systems 
Choosing the right company for a burglar alarm is essential to ensure the safety and security of your home or business. D & S Security provides such projects in Pasadena, Glendale, Los Angeles, Long Beach, Anaheim, Torrance.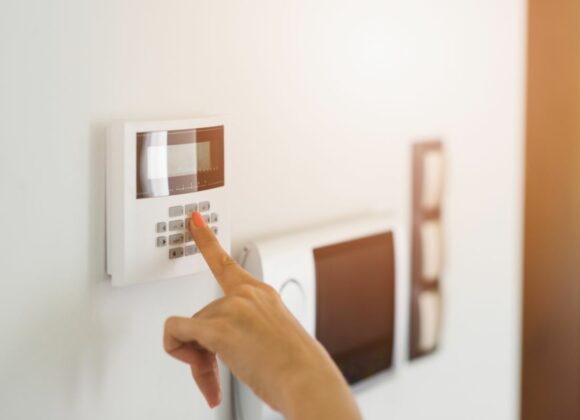 Here are four tips to help you make the right choice: 
Research the Company's Reputation: Start by researching the reputation of the company you are considering. Look for customer reviews, ratings, and testimonials online. Check if they have any certifications or affiliations with recognized industry organizations. A reputable company will have positive feedback and a solid track record of providing reliable security solutions.

 

Evaluate their Experience and Expertise: Consider the company's experience and expertise in the security industry. Find out how long they have been in business and whether they specialize in burglar alarm systems. Look for companies that have a proven track record of installing and maintaining high-quality alarm systems. Experienced companies will have a better understanding of the latest technologies and can offer customized solutions based on your specific needs.

 

Check the Product Quality: Assess the quality of the burglar alarm products offered by the company. Look for reliable and technologically advanced alarm systems that meet industry standards. Inquire about the brands they use and whether the products come with warranties. Ensure that the company provides a range of options suitable for your property's size and security requirements.

 

Consider Customer Service and Support: Excellent customer service is crucial when it comes to choosing a company for your burglar alarm. Find out how responsive and supportive the company is in addressing customer queries, concerns, and emergencies. Check if they offer 24/7 monitoring services and if their technicians are available for maintenance and repairs when needed. A reliable company should provide ongoing support and be readily available to assist you throughout the lifespan of your burglar alarm system.

 
Remember to compare multiple companies, request quotations, and ask for recommendations from trusted sources to make an informed decision that aligns with your security needs. Please give us a call today.