Everyone wants to protect their home and loved ones; and while you cannot always be around them doing that let us, at D&S Security take charge of it. Founded in 1987, we have been delivering top-notch standard burglar alarms throughout Southern California. With us, you can expect high quality, value, honest and dedicated services. Over the years, we have emerged in the forefront as an advanced security technology company with uncompromising accuracy and multiplied safety precautions. For us, customer satisfaction is very important; hence, we have come up with visual monitoring, system checks, granting on-site access all of which can be handled remotely for the convenience of our regulars.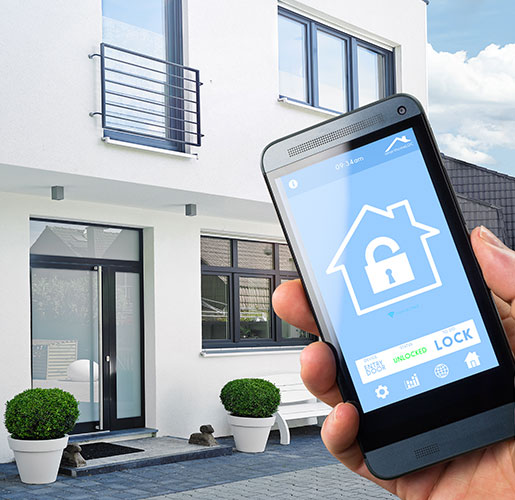 Below we have mentioned the 3 essential features that should be in your burglar alarm system. Take a look.
With all the latest development in technology, we get mobile miniature megapixels in our webcams these days. Hence, in place of the previous generation grainy black-and-white images we get vivid full-color HD camera images. These high-capacity DVRs record essential camera footage and can even zoom in on individual cameras to get a clearer picture.
Home Automation Technology
This feature offers the extraordinary option of not just being able to see what's happening in your home but being able to control it too. By connecting your smartphone or tablets you can get real-time information from the security camera system. And, while you are at it, you can even adjust the thermostat, turn on your lights, and even disarm your security system.
Your basic door and window sensors are good enough, but it has never hurt anyone to remain up-to-date with all the latest development. Your unit should have provisions for any kind of up-gradation, be it the integration of tamper-sensitive sensors, forced entry sensors, or someone trying to access your control panel.
So, if you are looking for a burglar alarm in the regions of Pasadena, Glendale, Los Angeles, Montebello, Long Beach, and City of Industry, you can get in touch with us.