6 advantages of installing CCTV systems in your property
Installing CCTV (Closed-Circuit Television) systems in your property can offer numerous advantages. D & S Security offers CCTV systems in and around Los Angeles, Commerce, CA, Monterey Park, CA, Long Beach, Pasadena, City of Industry.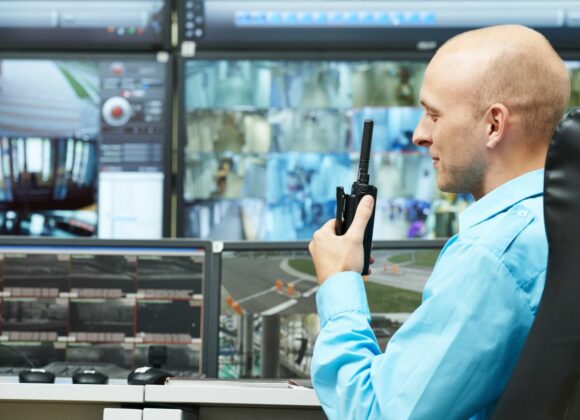 Here are six key benefits: 
Enhanced security: CCTV cameras act as a strong deterrent against potential intruders, vandals, and criminals. The mere presence of visible cameras can discourage criminal activities and break-ins, making your property less likely to be targeted.

 

Crime prevention and investigation: In case of any criminal incident, CCTV footage can serve as crucial evidence for law enforcement and aid in the investigation process. It can help identify suspects, verify events, and support legal proceedings, increasing the chances of apprehending and convicting wrongdoers.

 

Monitoring and surveillance: CCTV systems allow real-time monitoring of your property. This is particularly beneficial for businesses and homeowners who want to keep an eye on their premises remotely. With advanced technology, you can access live feeds through smartphones or computers from anywhere in the world.

 

Employee and customer safety: For businesses, CCTV can help ensure the safety of employees and customers. It helps prevent accidents, detect unauthorized access to restricted areas, and promote a secure working environment.

 

Remote access and management: Modern CCTV systems often come with cloud-based storage and remote access capabilities. This means you can view recorded footage or live streams on demand, even when you are away from your property. Such flexibility allows you to stay connected and maintain control over security measures.

 

Insurance benefits: Installing CCTV can lead to potential cost savings on insurance premiums. Insurance companies often offer discounts to properties with security systems in place, as it reduces the risk of theft, property damage, and liability claims.

 
It's important to note that while CCTV systems offer numerous advantages, their effectiveness also depends on proper installation, regular maintenance, and compliance with privacy laws and regulations. Always ensure you follow the local laws and guidelines when setting up CCTV on your property. Please call us without any hesitation.