Closed-circuit television (CCTV) systems are an important part of any workplace security system. Video surveillance is a proven deterrent as well as a tool for identifying and prosecuting criminals. CCTV is a highly effective security option whether you need to secure your employees, clients, or personal property. CCTV systems not only discourage numerous crimes, but they also give a record of events that can be used for legal defense and criminal prosecution, as well as employee training. Keep an eye on your facility's perimeter in real-time. Installing CCTV cameras is a proven deterrent if employee theft is a concern. D&S Security is delighted to be at the forefront of sophisticated security technologies, guaranteeing that you are always protected, no matter where you are because: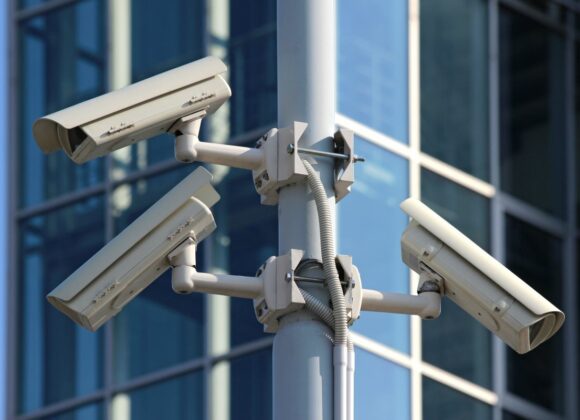 Our professionals can design and implement access control systems that turn any place into a secure and restricted environment. D & S delivers the functional control you need today while also allowing for future expansion, ensuring that your system does not become obsolete as your demands change.
You have complete control over who has access to which locations.
You can choose to limit access to specific people to specific times. These devices can track and record who came in, when they came in, and when they left.
D & S provides a variety of access control alternatives based on your individual needs, such as:
-Cards of Access
-Biometrics (fingerprints, iris scan, facial recognition)
D & S Security can effortlessly link your CCTV and Access Control systems, giving you a visual record of every entry into a restricted area.
We've built a reputation for providing high-quality equipment, prompt and fast service, and competitive pricing, all delivered by the industry's most qualified experts in Los Angeles, Long Beach, Commerce, GA, Glendale, City of Industry, and Torrance areas.