5 advantages of getting CCTV systems
Closed-circuit television (CCTV) systems offer various advantages for both residential and commercial applications. D & S Security provides CCTV systems in and around Los Angeles, Monterey Park, CA, Torrance, City of Industry, Long Beach, Pasadena.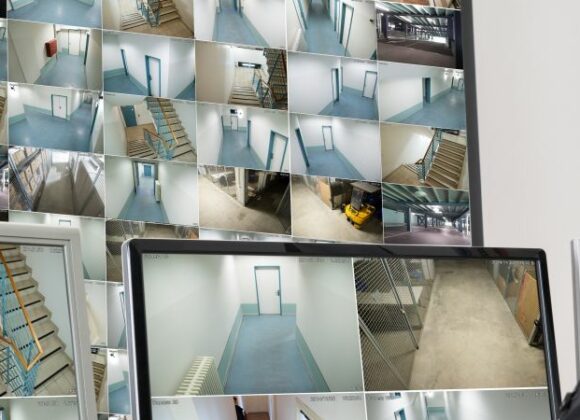 Here are five key benefits of installing CCTV systems: 
Enhanced Security: One of the primary reasons for installing CCTV systems is to enhance security. CCTV cameras act as a visible deterrent to potential criminals. Knowing that they are being recorded, individuals are less likely to commit crimes in the monitored area. In the event of a security breach, the footage can be used for identification, evidence, and investigation.

 

Crime Prevention and Detection: CCTV systems can prevent crime by deterring potential wrongdoers, and they can also assist in identifying and apprehending criminals after an incident has occurred. The recorded footage can be used by law enforcement to investigate and solve crimes, making it a valuable tool in the criminal justice process.

 

Peace of Mind: CCTV systems provide peace of mind for homeowners and business owners. They can monitor their properties, assets, and loved ones remotely, even when they are not on-site. This can be especially reassuring when traveling or when away from home for extended periods.

 

Employee Productivity: In a business or workplace setting, CCTV systems can help improve employee productivity and discourage misconduct. Knowing they are being monitored can encourage employees to stay on task and follow company policies. It can also help resolve disputes or conflicts among employees by providing an objective record of events.

 

Evidence in Legal Disputes: In addition to deterring and detecting criminal activity, CCTV footage can serve as crucial evidence in legal disputes. Whether it's a workplace accident, a traffic incident, or a dispute between neighbors, the recorded video can provide an unbiased account of events, aiding in liability determination and insurance claims.

 
It's important to note that while CCTV systems offer these advantages, they must be used in accordance with privacy laws and regulations. Proper signage and informed consent are often required when installing surveillance cameras, and it's important to strike a balance between security and individual privacy rights. Please call us without any hesitation.