Have you ever experienced a fire hazard in your life? If you have been unfortunate enough to have experienced this disaster, then you will know the kind of damage your property could be exposed to because of a fire break out. You should try to prevent this fire at any cost. That is why whether you own a commercial building or have a house of your own, you should install a fire alarm system in order to be warned at the right time. Look for the right company which can offer you the latest and most effective fire alarms in the market. We at D&S Security, can be the right solution for you. We are an established and experienced company which has been in this field for more than 30 years. We can provide you with a wide range of security solutions, right from fire alarms, burglar alarms, intercoms, and door access control to even CCTV and surveillance systems. We are known for our state of the art technology and our quality products. So, if you are located in areas like Glendale, Pasadena, Los Angeles, Montebello, Anaheim, or Burbank, then you can choose us.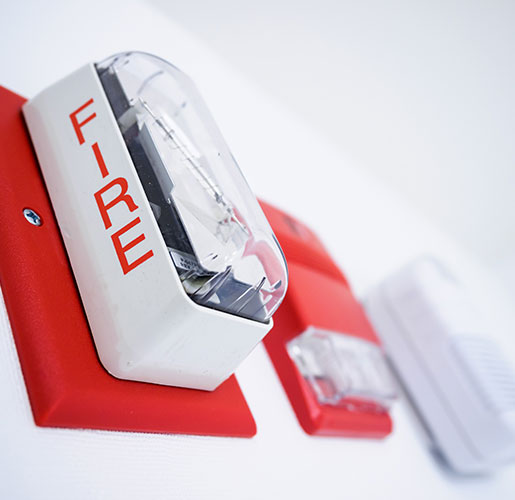 Here, we have put together a few factors to lookout for while choosing the right fire alarm system. Take a look. 
Features
First and foremost, you must understand that your protection will depend on the kind of security you can get from your fire alarm. That is why you need to check the features and see if it is equipped with the latest technology. The more advanced your alarm system will be, the more swift it can warn about a fire break out, which will ultimately be crucial for saving your life. 
2. Price 
The next thing that you have to check is the price of the alarm system. You have to make sure that the alarm system is within your budget. You must ensure that it is affordable for you. If required, you may take these quotes from different companies and compare them that each other to choose the one which seems most reasonable for you.
So, if you want to opt for our fire alarms or any other safety solution, contact us now.