Home Security, Fire Alarm System, Burglar Alarm, and Alarm Systems in Commerce, CA
D&S Security, Inc. has been keeping properties in Commerce, CA, safe for more than three decades. Here are some ways they can help you.
Home Security in Commerce, CA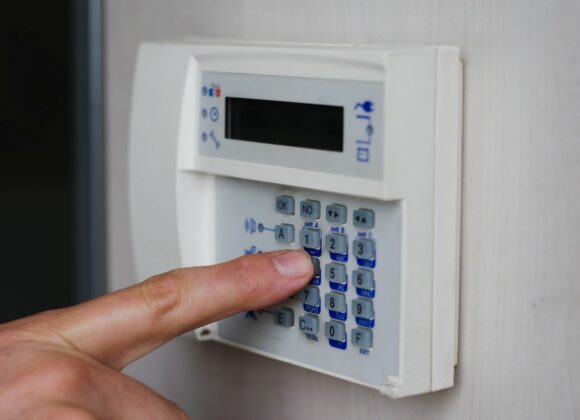 Today's home security systems are more than just burglar alarms. They protect lives as well as property, monitoring for sudden heat that might indicate fire, high carbon monoxide levels, and, of course, suspicious activity in and around your home.
Smart technology means home security systems have also become sophisticated home management systems, controlling locks, lighting, heating, cooling, and more. D&S Security, Inc. can design home security systems for your lifestyle, keeping you and your family safe and comfortable.
Commercial Security in Commerce, California
Great commercial security systems act as deterrents as well as alarms. Properties with visible cameras and burglar alarms are less attractive to intruders than those without apparent security. Today's well-placed cameras also allow sophisticated security monitoring by security companies and business owners, who can check in from anywhere in the world.
Smart technology can control lights to make empty businesses appear occupied, and heating and cooling to keep buildings comfortable and cost-efficient. Smart locks can be opened and closed remotely, and send alerts when doors open at the wrong time or are left unlocked.
Commercial Fire Alarm Systems in Commerce, CA
A state-of-the-art fire alarm system is a must for Commerce, CA's commercial properties. The specialists at D&S Security, Inc. work closely with businesses to design and monitor fire alarm systems that fulfill regulatory requirements and protect commercial properties. Using smart technology, we not only monitor fire and smoke alarms but can also take mitigating action, such as shutting down your HVAC system before the fire company arrives.
Commerce, CA, is a city of just under 13,000 people in southeast Los Angeles County. The City of Commerce is home to a thriving casino and two golf courses, and the Citadel Outlets—a shopping center designed to look like an Assyrian palace. The attractions of downtown LA are just a 20-minute drive away.
With more than 30 years of experience offering cutting-edge security systems in Commerce, CA, and the surrounding areas, D&S Security, Inc. has you covered. Our expert technicians provide personalized services that keep area homes and businesses safe. Contact us today at 800-521-1958 to learn how we can help you.