To protect your house from any unwanted intrusion and maintain your family's peace the best option is to install alarm systems in your house. D&S Security has been providing entire Southern California dependable home security systems since 1987. With us, you can trust the quality, integrity, honesty, and the value of our security systems and services. Be it for residential purposes or business houses our security solutions can protect the privacy of you and your house. We have highly experienced and knowledgeable technicians who use state-of-art security products and the latest technology so that they can provide our clients with top-notch service. From analyzing, installing, to monitoring our technicians are trained for all. Our systems have around the clock UL-listed system; you will get a notification if a window is left open or there's a water leakage, nothing goes unnoticed. You can even program your system to have your HVAC shut down in the event of smoke and fire to prevent fume circulation. With D&S Security, the safety of the people of Glendale, Pasadena, Los Angeles, Anaheim, Torrance, and Montebello is in safe hands.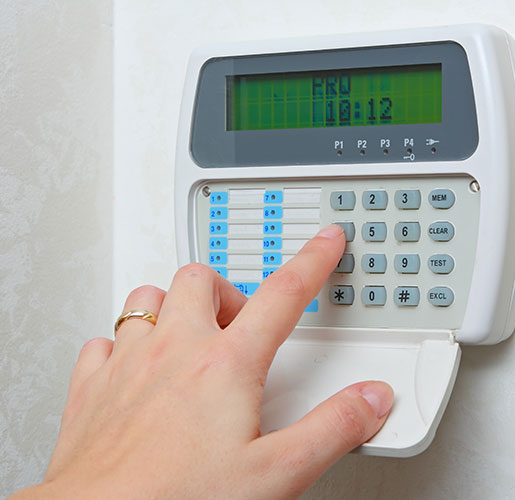 Below we have mentioned 2 types of sensors a home alarm system must have. Take a look.
Usually, when a glass breaks we can hear the sound through the ultrasonic waves, but at times there are some infrasonic waves that are not audible to plain human ears. Getting such sensors installed next to the glass panes will alert you instantly when the glass breaks as the alarm will set off immediately.
It is the ease of use, durability, and affordability that makes magnetic switches favorable for protecting doors and windows. There is a switch that creates an electrical circuit with the magnet when the door or window is closed. If they are forced open, the circuit breaks and the alarm are triggered.
So, if you are looking for a trustworthy company for security systems for your home, you can get in touch with us at 800-521-1958.