5 ways in which security camera systems can protect you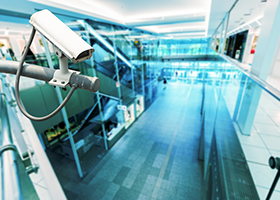 Security camera systems can provide valuable protection in various ways. D & S Security provides security camera system around Los Angeles, Long Beach, Anaheim, Montebello, Glendale, Commerce, CA and surrounding regions.  
Here are five ways in which security camera systems can help protect you: 
Deterrence of Criminal Activity: Visible security cameras act as a deterrent to potential criminals. When individuals know they are being recorded, they are less likely to engage in illegal activities such as vandalism, burglary, or trespassing. This preventive effect can help keep your property and loved ones safe.

 

Evidence Collection: Security cameras can capture crucial evidence in the event of a crime or incident. This evidence can be used by law enforcement to identify suspects, establish timelines, and build a case for prosecution. Whether it's a break-in, an accident, or suspicious activity, having video footage can be invaluable.

 

Remote Monitoring: Many modern security camera systems offer remote monitoring capabilities. You can access live feeds and recorded footage from your smartphone or computer, allowing you to keep an eye on your property, even when you're not physically present. This real-time monitoring gives you peace of mind and enables you to take immediate action if necessary.

 

Alerts and Notifications: Advanced security camera systems can send alerts and notifications to your mobile device when motion is detected or other predefined events occur. These alerts can help you respond quickly to potential threats, such as intruders, fires, or unauthorized access, allowing you to take appropriate action, like contacting authorities or sounding alarms.

 

Documentation of Daily Activities: Security cameras don't just protect against external threats; they can also be used to monitor day-to-day activities in your home or business. This can be especially useful for ensuring the safety of children, elderly family members, or employees. You can check in on kids coming home from school, verify that employees are following safety protocols, or keep an eye on deliveries and visitors.

 
In summary, security camera systems offer both proactive and reactive protection. They deter criminals, provide evidence in case of incidents, allow for remote monitoring, offer real-time alerts, and document daily activities, all of which contribute to a safer and more secure environment. Please call us without any hesitation.