Security Systems and Access Control Systems in Commerce, CA
Monitoring your property and controlling access are crucial elements for every business to consider. The cost of maintaining surveillance and monitoring systems can be too expensive to handle on your own. D&S Security, Inc. offers an affordable and highly effective solution for businesses in the City of Commerce – Commerce, CA. We install advanced security systems, including access control systems, to protect your property.
Access Control Systems in Commerce, California
Access control systems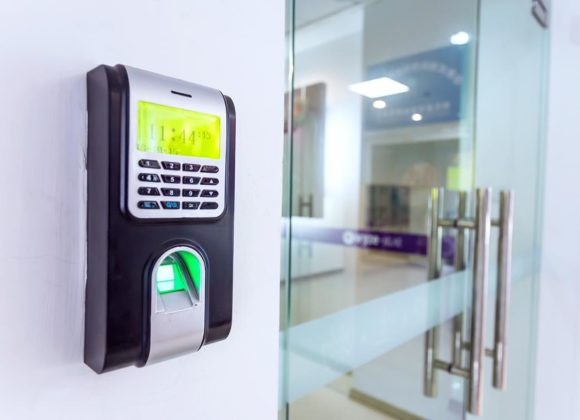 transform your business into a protected and well-controlled area. An operational control system ensures that your data and property are protected from physical intrusion or damage. It can also keep a record of who is entering, when they enter, and when they leave, which is valuable information to have in the event of a burglary or other legal issue.
At D&S Security, Inc., we offer several access control systems integrated with your other security systems and customized to suit your individual security needs.
Access Cards
Security access cards restrict access to a property, building, or area within by encoding certain information on the card. This information may include:
Employee name
Employee identification number
Employee clearance or access level
Security access cards are most often proximity cards. These cards are held near a sensor, the information keyed into them is scanned, and entry is authorized.
Another option is magnetic stripe cards. These cards swipe through a card reader, and the data on the strip is read and processed.
Biometric Security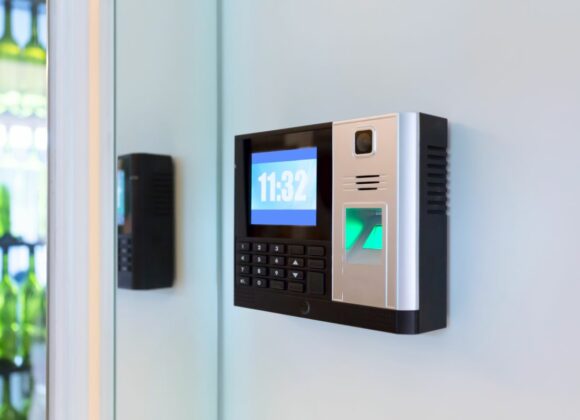 Another option for access control is biometric security. Biometrics involves the use of unique body characteristics to ensure secure access is protected. Biometrics may include:
Facial recognition
Iris scan
Fingerprint scan
This is a highly secure option as it requires the physical presence of the person to gain access. Biometric security installation protects areas where dangerous items or highly sensitive information are contained.
D&S Security, Inc. serves the Los Angeles Metro area, including Commerce, CA, familiarly referred to as "The City of Commerce," so it isn't mistaken for the common noun. The city is situated in southeast Los Angeles County with the Los Angeles River forming its southwest boundary. Home to ranchers in the 1800s, the city began its industrial growth in 1887, eventually changing its name to match its goals.
D&S Security, Inc.'s expert security team can provide you with options to suit your budget and your Commerce, CA business needs. Schedule an initial consultation today, or contact us for more information at 800-521-1958.