Security Systems, Home Security System and CCTV Systems for Alhambra, CA
To protect everything that's meaningful to Alhambra residents, D&S Security provides comprehensive security systems, alarm systems, and video surveillance equipment for homes and businesses alike.
Home Security, Burglar Alarms, & Fire Alarm Systems for Your Alhambra Home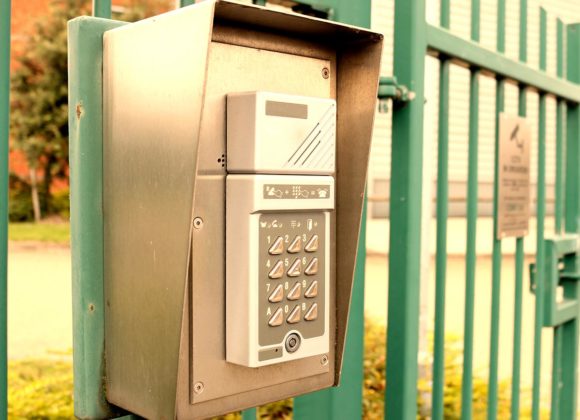 D&S Security brings home security into the 21st century with our combination home remote control and monitoring app. Change your home's temperature or remotely activate house lights with a quick screen tap. Worried that you left a door ajar or a window open? D&S Security's home security app can tell you instantly. D&S Security can even notify you of a water leak or flooding at your home, so you can take action right away.
Get a photo transmitted to your phone as soon as an exterior motion sensor is tripped at your Ramona Park ranch house, so you can see who is approaching and decide what needs to be done in response. In addition to getting alerts from your fire alarm system, D&S Security can tie your carbon monoxide or radon detectors into your home security systems, so that you are warned whenever there are dangerous levels of these gasses in your Autumn Pointe condo.
Access Control & Security Systems including Burglar Alarm & Video Surveillance for Your Alhambra Business
Security systems from D&S Security can take care of your business, as well as your home. Whether you need access control systems to secure controlled substances at your downtown Alhambra medical clinic, to safeguard patent-pending trade secrets at your Mission Palm manufacturing facility, or to protect sensitive files in the records room at your Stoneman law firm, D&S Security offers a choice of cutting-edge technologies that allow you to grant or rescind access at a moment's notice.
D&S Security can set up video surveillance for the car lots at your Alhambra Auto Row dealership. We'll hook all the latest surveillance camera technology into CCTV systems that you can monitor remotely, with secure access from any mobile device. We also have the most reliable security systems to guard your Shorb jewelry store.
The Best Security Systems & Alarm Systems for Alhambra
The Gateway to San Gabriel Valley, Alhambra is home to over eighty thousand Californians. Alhambra residents have included best-selling author Clive Cussler, quintessential American illustrator Norman Rockwell, premier supermodel Cheryl Tiegs, and music legend Kenny Loggins.
Shakey's, America's first pizza franchise, has its headquarters in Alhambra. The Hat's famous pastrami dip sandwich debuted in Alhambra, and the restaurant's iconic neon sign still shines out at the corner of Valley Boulevard and West Garfield Avenue. Other Alhambra landmarks are Fosselman's century-old ice cream parlor, Dupuy's Pyrenees Castle, the elaborate Gateway Plaza Park archway, and the tranquil ponds at Almansor Park.
Named for Washington Irving's Tales of the Alhambra, this Southern California city brims with historical treasures, its past stretching back centuries. To guard all the contemporary treasures of family, home, and business, the people of Alhambra call upon D&S Security.
Just give us a call at 800-521-1958, and we'll design the custom security systems, access control systems, and alarm systems you need to protect your home and livelihood.
Residential and Commercial Fire Alarm Systems in Los Angeles and surrounding areas. Contact Us today.

get a quote