The search is over if you have been trying to identify a reliable resource for home security systems in Anaheim, California. Our company, D & S Security, has been going the extra mile to provide top-quality products and installations to people in Orange County since 1987. This is a level of experience that is hard to match, but we are definitely not stuck in the past. We carry state-of-the-art burglar alarms and security camera systems, and they are perfectly installed by highly trained professionals.
Home Security Systems in Anaheim
This city has always been well known for the world class theme parks that attract millions of visitors each and every year. Disneyland has attained legendary status, and Knott's Berry Farm is also one of the crown jewels. There are many other attractions to enjoy in town, including Oak Canyon Nature Center, the Carnegie Library, Honda Center, and Angel Stadium, just to name a few.
It is definitely a fantastic place to call home, and we feel a close connection with locals, because we have built many relationships in town over the years. If your home is in Peralta Hills, the East Bridgewood Drive/South Canyon Garden Lane area, City Center, or anywhere in between, our Anaheim, California home security team will always be ready to spring into action whenever you need us.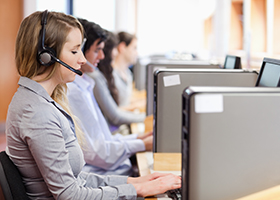 CCTV Systems
Video Surveillance and Fire Alarm Systems for Businesses
In addition to the assistance that we provide to local homeowners, we also specialize in commercial CCTV systems. Any investment that you make in a surveillance camera system will come right back to you when theft is all but eliminated. Plus, you can review footage if someone claims that they were injured because of your negligence.
Fire alarm systems are available through our company as well, and we can satisfy the needs of any type of business, organization, or government entity. As the icing on the cake, you can rely on us to provide monitoring at our UL certified monitoring station around-the-clock, 365 days a year.
Surveillance Camera
Anaheim, California Access Control Solutions
Access control is very important for many businesses. We offer a number of different options, so you have freedom of choice when you work with us. If you are interested in a high-tech biometric system that identifies physical characteristics, we can satisfy your needs, and we can source smart cards, proximity card readers, and numeric keypad access control systems.
Call or Click Today!
You can speak with one of our knowledgeable Anaheim, California security system consultants right now if you call us toll-free at 800-521-1958.