6 reasons to get surveillance camera
Surveillance cameras can serve various purposes, and there are several compelling reasons to consider installing them. D & S Security provides surveillance camera in and around Los Angeles, Pasadena, Long Beach, Glendale, Torrance, Commerce, CA.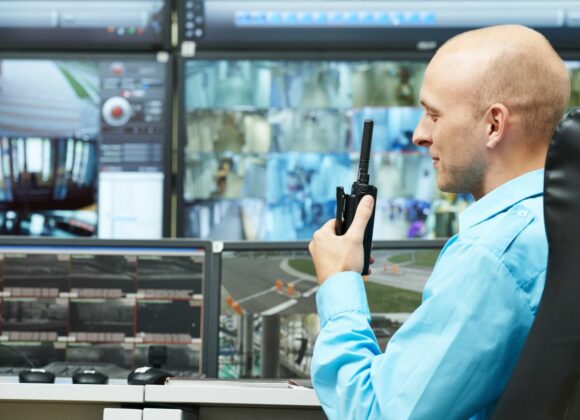 Here are six reasons why you might want to get surveillance cameras: 
Security: One of the most common reasons for installing surveillance cameras is to enhance security. Cameras act as a deterrent to potential intruders and provide evidence in case of a break-in or security breach. They can help protect your home, business, or property from theft, vandalism, and other security threats.

 

Crime Prevention: Surveillance cameras can deter criminal activity in the first place. When potential wrongdoers see visible cameras, they are less likely to engage in illegal activities, making your premises safer for everyone.

 

Remote Monitoring: Surveillance cameras enable remote monitoring of your property or business. With the advent of mobile apps and cloud-based systems, you can access live video feeds and recorded footage from your smartphone, tablet, or computer from anywhere in the world. This is especially useful for homeowners and business owners who want to keep an eye on their property while they're away.

 

Documentation and Evidence: Surveillance cameras can provide crucial evidence in various situations. Whether it's a dispute, accident, or a legal case, having video footage can be invaluable for resolving conflicts and establishing the truth. Law enforcement and insurance companies often rely on surveillance camera footage to investigate and document incidents.

 

Employee Productivity and Accountability: In a business or workplace setting, surveillance cameras can help monitor employee activities and ensure accountability. This can promote productivity, deter misconduct, and provide a record of events in case of any disputes or HR issues.

 

Peace of Mind: Knowing that your property or loved ones are under surveillance can offer peace of mind. Whether you're at home, at work, or on vacation, the knowledge that you can check in on your property and loved ones at any time can reduce anxiety and stress.

 
While there are numerous benefits to having surveillance cameras, it's essential to use them responsibly and in compliance with local laws and regulations. Balancing security and privacy concerns is crucial, and it's essential to inform individuals when they are under surveillance to respect their privacy rights. Please call us without any hesitation.