Whenever you read the news today, you will come across all kinds of crimes happening around you. Criminals come up with new tactics to harm people every day. In order to keep your loved ones safe and secure, you have to be alert and careful at all times. The best way to ensure this is to keep an eye on your home always, even if you are away on a vacation or are at work. Are you wondering how is this going to be possible? Well, nowadays, with technology, maintaining security at home has become a far less challenging job. Install a video surveillance system at home and watch over your family from anywhere at any time. We, at D&S Security is just what you need. We are an established and experienced company which brings you high-quality security systems at affordable rates. We are known for our state of the art technology and substantial experience in this regard. So, if you are from areas like Los Angeles, Glendale, Anaheim, Long Beach, Pasadena, or Torrance, then you can opt for us.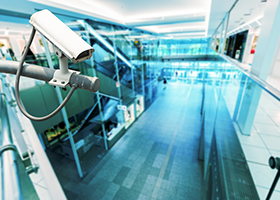 Here, we have put together a few smart benefits of 24×7 surveillance at home. Take a look. 
Round the Clock Monitoring
Whether you have a meeting at work or need to go on a trip, you can watch over your children and ailing parents at home with this technology. This prevents criminals from attacking because they know you have such a facility which can catch them easily and even if there is an attack, you can immediately send help or be there to rescue your family. 
2. Solid Evidence 
If unfortunately, you cannot reach on time and there is a mishap, this surveillance system can also record the crime, thereby keeping a solid evidence. It will be of great help if you are planning to fight a legal battle and eventually put the culprit behind bars.
So, if you are interested in our video surveillance systems, then quickly contact us today.